Deal of the Year: The KSL Ski Resort Buying Spree
This is what it means for you.
Heading out the door? Read this article on the new Outside+ app available now on iOS devices for members! Download the app.
At the start of 2017, Vail Resorts was the inviolable boss of skiing. And arguably had been the boss for at least a decade or so. 
But by that spring, the undisputed crown of the planet's largest resort operator was usurped by an unlikely pairing of KSL Capital Partners and the owners of the Aspen Skiing Company. The KSL-Aspen duo dropped a cool $1.5 billion for Intrawest's six resorts and the next day, picked up Southern California's Mammoth resort—the busiest in that state by far. Then in a surprise move in late August, KSL-Aspen acquired Deer Valley, Utah, setting the stage for an old-fashioned ski resort range war.
The winners of that war, however, have already been decided. It's us. The skiers and riders. With a yet-to-be-announced KSL-Aspen season pass that will rival Vail Resorts' game changing Epic Pass, it's very likely that by 2018, a pair of $900-ish season passes offered by the two largest resort companies in the world will get us onto the best slopes in North America … and way beyond.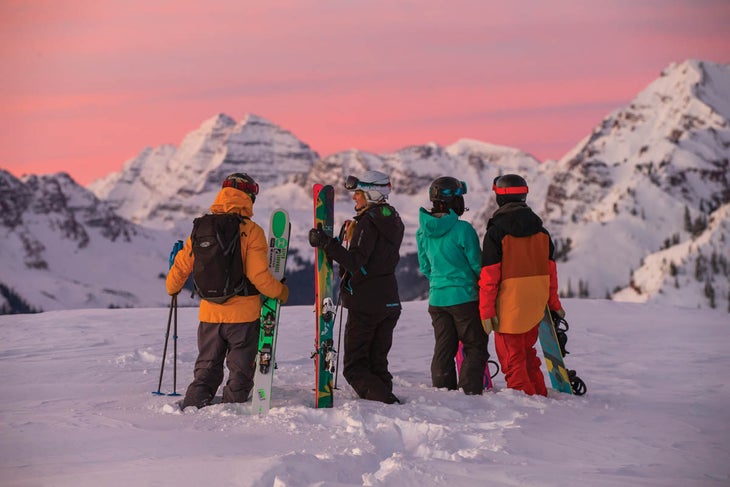 The Department of Justice took a peek at the massive deal and decided this new duopoly did not breach anti-trust laws, paving the way for a sort of resort arms race that benefits season-pass buyers from coast to coast but blasts the wallets of walk-up ticket purchasers.
Now the fun begins. We can expect Aspen-esque upgrades and improvements at resorts like Mammoth, Winter Park, Steamboat, and Tremblant, all of which have seen nominal investment in recent years. Will the KSL duo take a page from the Vail Resort playbook and add even more top-flight resorts in the coming years? We'd bet on it.
Wasn't it a little more than a decade ago that industry watchers bemoaned the growing role of resort condo sales dominating a sport, which at that time was mostly an uphill transportation business? Not anymore. Vail Resorts doesn't lean much on real estate and the new KSL-Aspen team is promising a similar focus on skiing—but we'll see.
We're about to witness a slick, big-marketing budgeted, four-season race to sell a ridiculous number of passes. This level of competition with this level of funding hasn't really happened before. For that, we can thank Vail Resorts for setting the table. And the KSL-Aspen duo for serving the feast. We hope you're hungry.