Resort Guide 2018: Editors' Picks
While the Resort Guide overall rankings were chosen by readers, our editors highlighted their favorite resorts, too.
Heading out the door? Read this article on the new Outside+ app available now on iOS devices for members! Download the app.
The SKI Magazine editors get to go to some pretty awesome places, and here are our favorite resorts (and why) for 2018.
Most Authentic Ski Town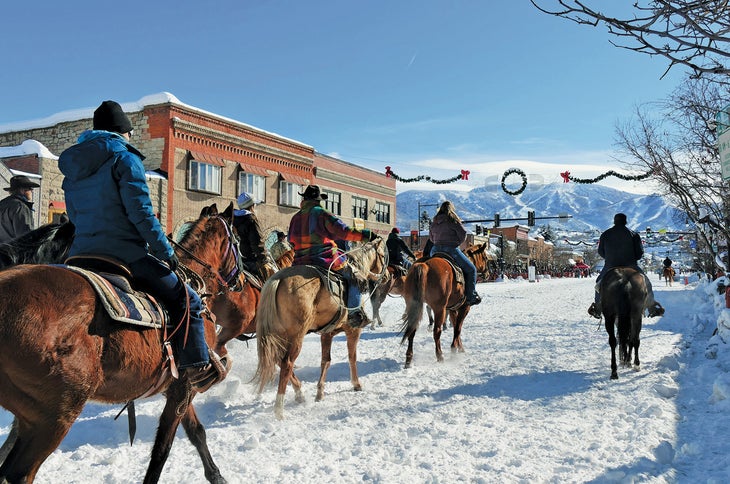 Steamboat, Colorado
Keeping it real isn't a mission statement in Steamboat as it is in other ski towns. It's not even on the worry list. If there's a ski town any more real than this hearty serving of Americana, we haven't found it yet. Real people. Real skiers. And lots of real snow. Adding to the charm is the self-filtering aspect of the visitors. They seamlessly slide into the scene, rather than trying to remake it in their own image. In other towns, the rich and famous write the social posts. Here everyone is too busy live-streaming life.
Photo courtesy of Shannon Lukens / Steamboat Chamber.
Insta-Worthy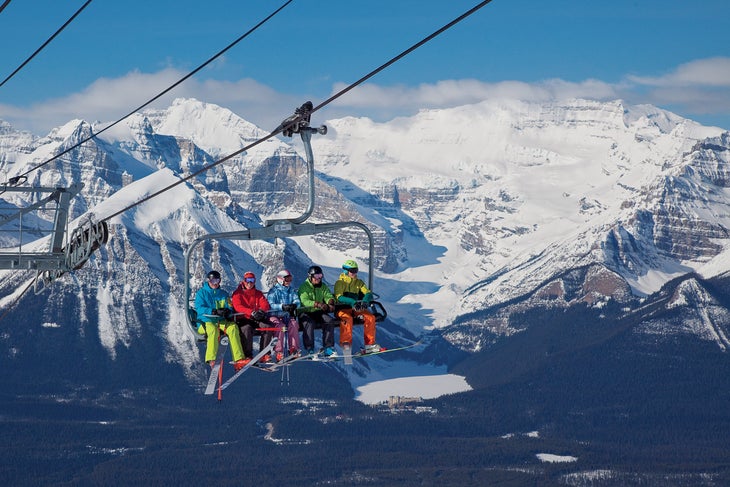 Banff, Alberta
Our neighbors to the north are uniquely blessed when it comes to eye-pleasing scenery. And nowhere more so than the town of Banff and its nearby ski resorts. From the moment you enter Banff National Park, you know you'll soon be filling your Facebook and Instagram feeds with envy-stoking mountain vistas. The biggest hazards at Lake Louise, Norquay, and Sunshine Village? Managing not to drop your phone from the lift as you attempt to post yet another stunning scene. Good luck with that.

Photo courtesy of Henry Georgi / Lake Louise.
Grom Magnet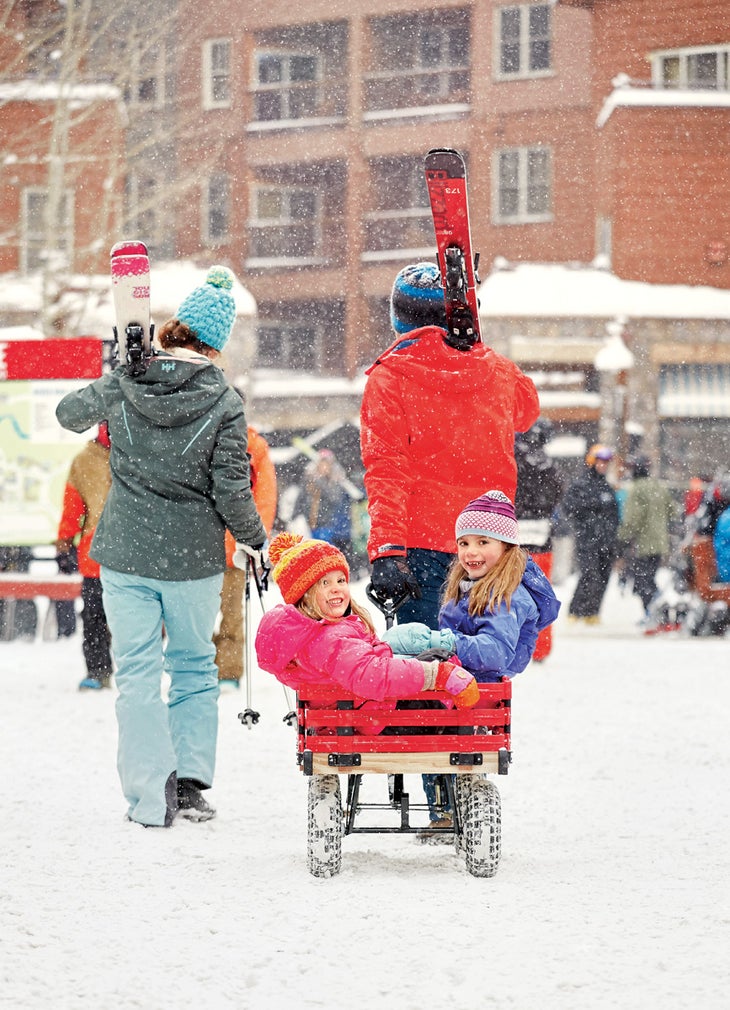 Keystone, Colorado
No one in the industry works harder than Keystone to woo families with young children to the sport, and for that we are loyal fans of this resort. We know: Skiing with kids is a schlep-fest. But Keystone makes it a little sweeter thanks to cookie decorating, snowball launching, scavenger hunts, snow forts, ice skating, and even that doofy Ripperoo character who lopes around the village, loved by kids and their parents alike. On the mountain, it's much the same story. Family trails and kids adventures zones like H&M Mining Co. and Ripperoo's Forest bring the slopes to life when you're barely waist high and bundled up like a mummy. And anything that makes skiing more fun for the littles is a huge check-mark for the bigs.
Photo courtesy of Andrew Maguire / Vail Resorts.
Fireball Capital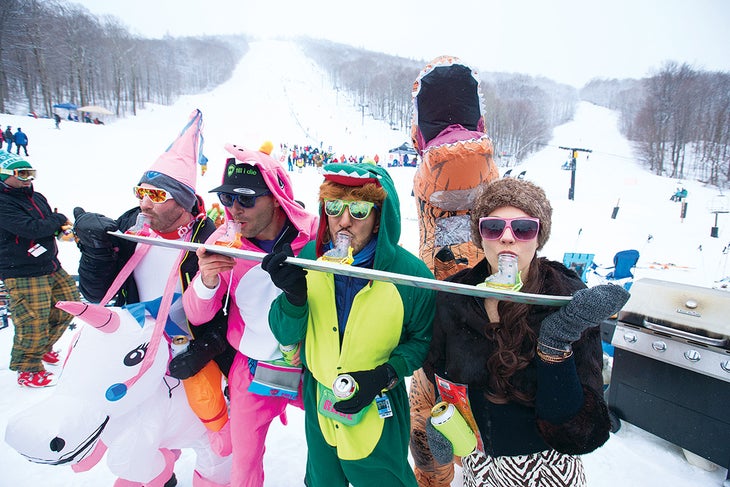 Killington, Vermont
Killington was already famous for its up-all-night party scene, from its rowdy Access Road bars and clubs to the springtime madness of the Bear Mountain Mogul Challenge. Last year, Thanksgiving weekend rocked when the women's World Cup came to town. Mikaela Shiffrin and Company will be back this year (November 24–26), and March 24 sees the addition of the first ever ski-season edition of the Vermont Brewer's Festival. Go ahead, party hearty: First chair is overrated.
Photo courtesy of Killington.
Europe Without Crossing the Pond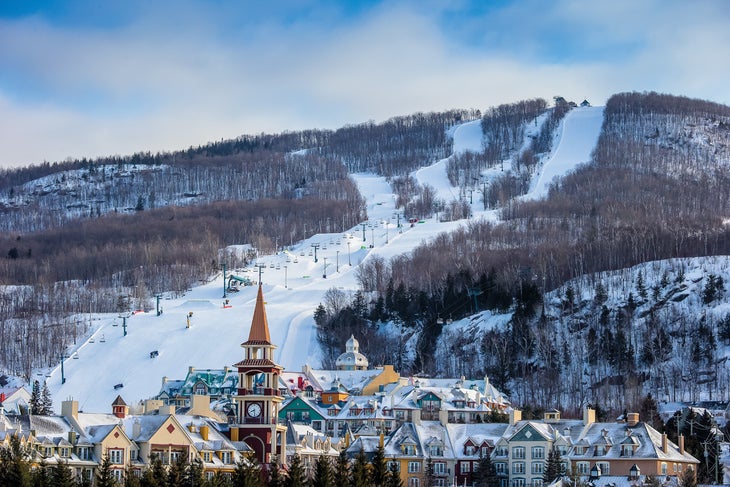 Tremblant, Quebec
"Gorgeous village. It feels like Europe!" That's a characteristic reader comment about about Tremblant. And yeah, we get it. The language, the food, the pedestrian village—it all resonates with Old World taste and charm. But call it what it is: Quebecois culture, and God bless its enduring authenticity. Quebec, surrounded by English speakers, has always fiercely guarded its Francophone identity. So brush up your French, and be prepared to use it with resort employees who speak little English. That, above all, is why a trip to Tremblant really feels like foreign travel. Well, that…and all the glorious food.
Photo courtesy of Tremblant.
Millennial Resort
Whistler Blackcomb, British Columbia
Top five traits of millennials:
1. Globally minded.
2. Progressive thinkers.
3. Adventure-seekers.
4. Embrace diversity.
5. Technologically savvy.
It's not hard to see that Whistler, the closest thing to a global ski village we can think of, checks all those boxes with aplomb. Maybe it doesn't hurt that Whistler enthusiastically hosts events such as the arts-and-culture laden World Ski & Snowboard Festival and Whistler Pride, one of the biggest gay ski weeks in the world. Global. Diverse. Adventurous. Indeed.
Photo courtesy of Whistler Blackcomb.
See the top 15 Ski Resorts in the West for 2018 according to readers here.
Find out who was the Best in the East (and the other top 10 spots) for 2018 here.