The Current State of Ski Resorts
A new book, "Ski Inc. 2020," breaks down everything that's happened in the world of ski resorts since the birth of Alterra Mountain Co.
Heading out the door? Read this article on the new Outside+ app available now on iOS devices for members! Download the app.
Sometimes, it's hard to believe that the Ikon Pass has only been available for two seasons. It's also hard to believe that the rival Epic Pass is more than a decade old. How time flies when skiers are getting great deals.
How the two passes have evolved over the course of their existence, however, has led to wild speculation by industry professionals, ski-town peanut galleries, and investors on Wall Street. These passes have split skiing friendships from Boston to Lake Tahoe, and, with each addition of more ski areas to the passes, skiers across the country wake up anxious to find out if they will need to buy an Epic or Ikon pass to ski their local resort next season.
Sometimes, the pass additions are massive, like this summer's news that Vail Resorts purchased Peak Resorts, adding 17 ski areas east of the Mississippi River to the Epic Pass. Other pass announcements have cut deeper, such as A-Basin's decision to leave the Epic Pass and then join Ikon, ending a 10-year partnership with Vail Resorts and adding one more critical Summit County, Colo. resort to the newcomer pass.
Keeping up with the flurry of acquisitions has proven difficult for nearly everyone, including the editors at SKI Magazine. A new book takes a deep look not only at each resort transaction and pass addition, but also covers the history behind each ski resort conglomerate, including Vail Resorts, Alterra, Boyne Resorts, POWDR, and Peak Resorts up to their takeover. "Ski Inc. 2020," written by Chris Diamond and edited by Andy Bigford, tells the story of how the ski industry arrived at its current state. The book employs articulate writing that opens the door to what might be going through the minds in the corner offices at Vail Resorts in Broomfield, Colo., down the road at Alterra headquarters in Denver's RiNo neighborhood, and beyond.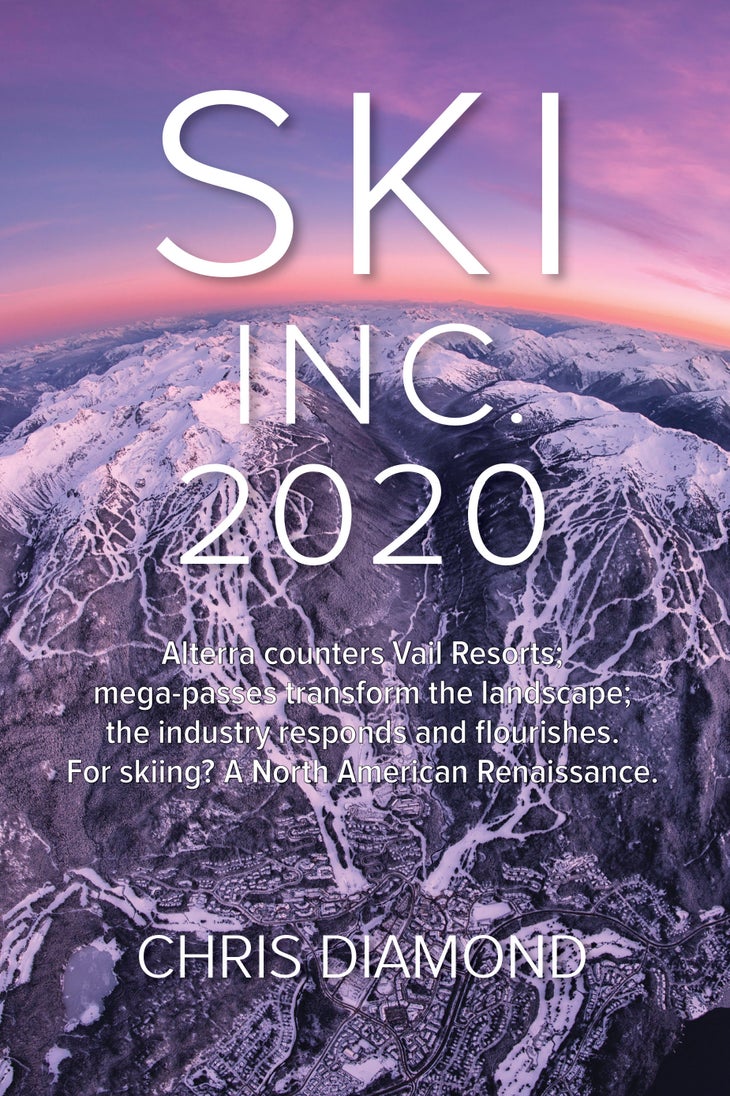 Diamond is a veteran resort operator himself. He worked as President of Mount Snow, Vt., and, later, Steamboat, Colo., before retiring in 2015. He also served as director and chairman of Colorado Ski Country USA and the National Ski Areas Association. His editor, Bigford, was the editor-in-chief for SKI Magazine before becoming the magazine's publisher and the general manager of Warren Miller Entertainment. Afterward, he was the editor of Vail Resort's SNOW Magazine. Together, the two make a formidable pair to tackle everything that's happened over the past three years.
The book's primary thesis is that these two mega-passes—and the other resort partnerships that have formed in their wake—have led to a North American skiing renaissance. "It is my view that these recent changes have rescued skiing from the trend of becoming, in effect, a rich person's sport," Diamond writes, in italics, towards the end of the book's introduction. He then uses the rest of the book to make his case. "Ski Inc. 2020" takes a deep, hard look at why Boyne Resorts and POWDR joined the Ikon, but other reputable resorts (Telluride, Sun Valley, Snowbasin) joined Epic.
Read more about Ikon and Epic:
All of the business writing in "Ski Inc. 2020" is important, engaging, and easy to digest, making the book a must-read for anyone aiming for an upper-management position in the ski resort world, or anyone curious about the current state of ski resorts.
"Winners to date are the consumers," writes Diamond in the book. "Never has skiing been so affordable and the options so varied, if one is willing to commit, well in advance of the ski season, to a pass product like Epic or Ikon… The current landscape appears to be a win-win for skiers and ski area operators." In other words, these relatively cheap season passes enable tons of skiing—near and far—for the average skier, and they guarantee financial security to keep ski areas running during bad snow years."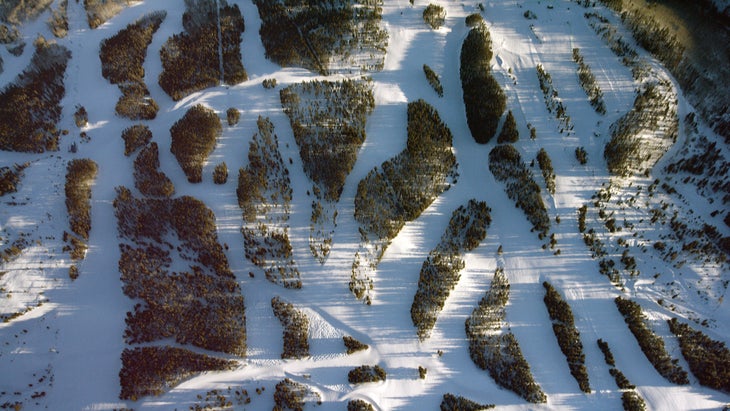 Where "Ski Inc. 2020" gets lost, however, is by failing to adequately address the losers in the current state of ski resorts. The book skims over the ski town employee housing issues that are plaguing resorts throughout the West. The author praises how resorts invest in both the towns and housing for their employees (some better than others), but for working-class mountain town residents who do not qualify for resort-specific employee housing, it's getting harder and harder to make a living in mountain communities.
No mountain town is more exemplary of this major issue than Jackson, Wyo., where a number of schoolteachers at the local public school don't live in the town proper (which makes for major problems when Teton Pass is closed). 
Additionally, according to Diamond, while ski towns are incredible places to live and are all but certain to gain population in the future, the people who already live in these mountain towns don't really want more people to live there anyway (for one thing, they don't want to wait in line at the ski hill and the grocery store, he implies).
For the most part, Diamond glances over the housing issue, mentioning that while it's important, solutions are beyond the scope of the book. He does correctly assert, however, "[housing is] a debate that needs to be settled, ski town by ski town, each with unique circumstances—and this needs to happen soon if I'm right about the impending rush to these communities."
Despite this one shortcoming, "Ski Inc. 2020" is spot on, and certainly worth your time if you want to learn more about how the ski resort industry arrived at where it is now as well as some very smart insights about where it might be going. [$29.95, westmarginpress.com]