Sugarbush, Vt.
Sugarbush may have the prettiest corner of any ski area.
Heading out the door? Read this article on the new Outside+ app available now on iOS devices for members! Download the app.
The Mad River Valley is just about the geographical heart of Vermont, and it sure looks like it. Broad, high-walled against the outside world, with forested slopes and snowy pastures … if scenery was more important to you than skiing, you'd be psyched. But you don't have to choose, because this is the Valley, and the skiing here, even if you're not taking into consideration a certain neighboring resort of rugged repute, kicks ass. What you do have to choose is which Sugarbush, because Alterra's newest acquisition comes with two mountains, and it's really hard to pick. Some days you want the rough and tumble, low-frills, max-vert Mt. Ellen (2,600 feet, continuous). Some days you feel like a little Lincoln Peak, maybe soak up some sun and then a Sip of Sunshine at the Castlerock Pub. "Love the fact that one side feels like a resort and the other side is old-style New England," says one reader. 
These days, you've got to share the Valley with people who come here just for the beer (the Bush serves only 802 brews, including those of local ripper and beer celeb Sean Lawson, Sunshine's daddy) and/or for the food (Vermont's back-to-good-food movement can be said to have started right here on reclaimed hill farms). But that doesn't suck. Some road-babies gripe about the long drive (No. 14, Travel Ease). And it's true: there's about 15 ways (OK, five) to get into the Valley, and they're all as slow and winding as they are beautiful. Some just accept the remoteness as a way to "escape the Southern Vermont crowds." Most love Sugarbush just the way it is. "Quintessential Vermont." "A fun, friendly, scenic place." Careful, though. Stay here too long, you start speakin' Vermont: "Ah, the Bushy. Nice nooks and crannies." — Joe Cutts
The 2021 Reader Ranking of Sugarbush: No. 8 in the East
| | | | |
| --- | --- | --- | --- |
| Average Snowfall | Acres | Lifts | Trails |
| 250″ | 481 | 16 | 111 |
LOCAL TIP: If you want to eat the healthful and delicious wood-fired pie at American Flatbread, you need a strategy. Stop by late afternoon and make your reservation in person. 
WHAT'S NEW: Longtime indy owner Win Smith, who sold the Bush to Alterra last year, stepped aside over the summer. He had permits for more terrain at Ellen; will Alterra make it happen? 
APRÈS SPOT: Perennial faves include The Hydeaway (local flavor) and Lawson's Finest Liquids (beer worship), but a reader picks this year's winner: "Après bar [Green Mountain Lounge] at Mt. Ellen is matched by few."
A look back: No. 9 in the East – Wachusett Mountain, Mass.

A look ahead: No. 7 in the East – Bretton Woods, N.H.
Sugarbush's 2020 SKI Magazine Reader Resort Survey Rank: 6th in the East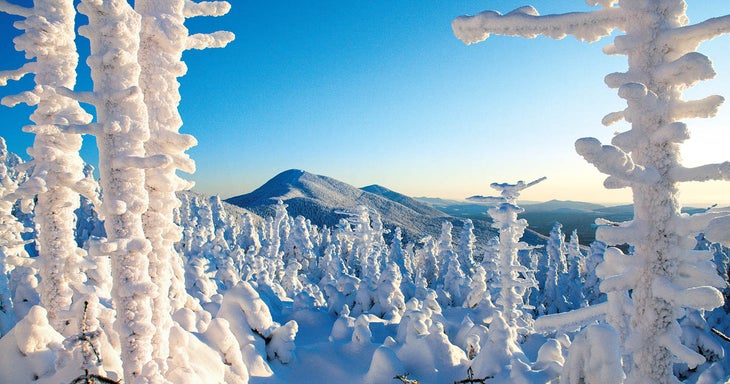 Plenty of city dwellers understandably have an abiding love for the peace and rural beauty of Vermont. Of all the Green Mountain ski areas to choose from, there is perhaps none more Vermont-y than independently owned Sugarbush. The locals have done a great job with thoughtful zoning ordinances to preserve the beauty of the Mad River Valley, where you get all the Vermont icons: rushing streams, working farms, two charming villages, a covered bridge—the works. Readers love the distinct sense of place, awarding Sugarbush high rankings for Charm (No. 6), Local Flavor (No. 7), and Scenery (No. 9).
But it's the skiing itself that gets the highest marks: No. 5 for Terrain and No. 6 for Challenge. No wonder: The slopes of Sugarbush sprawl across two separate-but-connected ski areas—Lincoln Peak (all the amenities) and Mount Ellen (shut up and ski, then hit one of the East's best ski-lodge bars)—and there are trails for every ability and sensibility. That includes Lincoln Peak's legendary Castle Rock area, where it's skiing as God intended it (natural snow, rowdy, ungroomed terrain). 
Folks often forget that the Bush has Vermont's highest vert (2,600 feet), but the authentic vibe of this Vermont original always leaves a lasting memory. "There's a nice, genuine feel at Sugarbush," says one reader. "Maybe because of the eight places I skied this year, it's the only independently owned area." — Joe Cutts
APRÈS-SKI:If you came for the beer, you're in the right place. The Bush exclusively serves Vermont brews, including Sip of Sunshine, which is brewed locally and is also available at the Lawson's Finest taproom in town.
DINNER PICK: American Flatbread still rules the food scene, and it's still worth the wait. But there's a tasty boom of new and newish restaurants in Waitsfield: Check out The Sweet Spot, Sage Restaurant, Worthy Burger Too, Toast & Eggs, and Stoke Ramen Bar.
WHAT'S NEW: The Castle Rock Pub's patio, already a cool spot, gets a little warmer with outdoor fireplaces in addition to the wood-fi red oven.
Read More
SKI Magazine's 2019 Review of Sugarbush, Vermont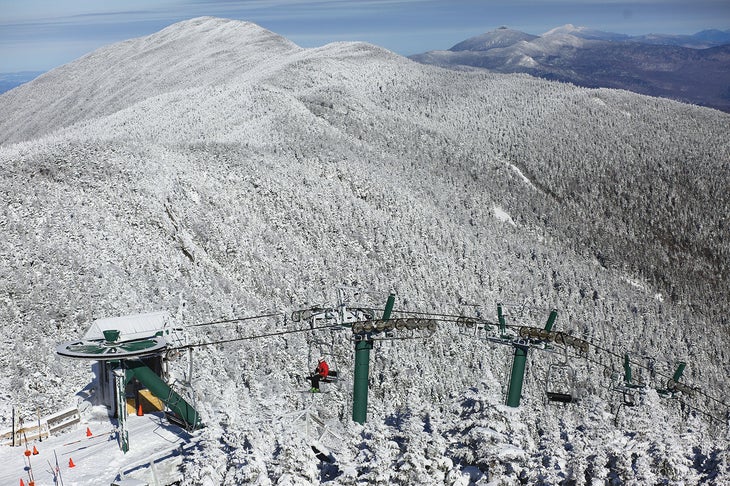 In a state known for rural beauty, Sugarbush may have the prettiest corner of any ski area. In the bucolic Mad River Valley, residents find a way to embrace tourism without spoiling the natural beauty that attracts tourists. Along with beautiful views, Sugarbush has an often under-appreciated variety of charismatic terrain. Skiers rave about Castlerock, of course, with its ungroomed steeps and throwback fixed-grip vibe.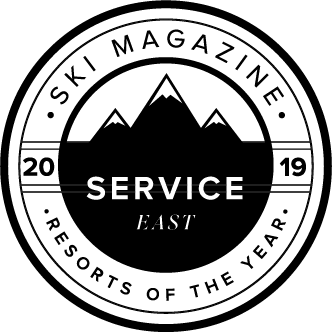 Over at Mt. Ellen, Sugarbush's whole other ski area connected by commuter lift and the huge tracts of Slide Brook sidecountry, there's more of the real-Vermonty feel on trails like Black Diamond, Exterminator, Tumbler, and Hammerhead. That said, the resort's finer things don't go neglected. Visitors praise the dining experiences both on and off-mountain, the tastefulness of Lincoln Peak's base-area architecture, and the resort's bold decision to offer Vermont-only beers from its taps. 
The one criticism of Sugarbush: it's a little hard to get to. Of all the ways to get to the mountain, none perfect, Route 100 is certainly the prettiest. The stretch connecting Killington and Sugarbush might be one of the most scenic drives in all of Vermont. – Joe Cutts
2019 Updates
Sugarbush celebrates its 60th anniversary this season. Be on the lookout for special events throughout the winter that will give a nod to the resort's long and legendary ski history.
Come to Sugarbush for the…
VALUE Getting old has its perks: starting at age 65, you're eligible for the Boomer Pass. Unlimited midweek skiing, plus discounts on blackout days, starting at $139. 
CHALLENGE Try Black Diamond, off the summit at Mt. Ellen, and Ripcord, off Heaven's Gate at Lincoln Peak, and compare for yourself.
BUSH PILOTS It's like a weekend freeride ski program for adults. Very social, and pro rippers will show you the goods.     
BRAGGING RIGHTS Castlerock is plenty tough, and better known. But the toughest runs are at Mount Ellen: Black Diamond and FIS.
Read more
Resorts of the Year 2019: Awards in the East
Resorts of the Year: Vermont
Resorts of the Year: East
Ikon Pass Resorts
Mountain Collective Resorts