The 4 Best Ski Areas for Mountain Biking, Plus Opening Dates
Don't stop going to your favorite ski area just because the snow melted. These are four great ski areas for mountain biking.
Heading out the door? Read this article on the new Outside+ app available now on iOS devices for members! Download the app.
Just because the snow is gone doesn't mean the fun stops in the mountains. Ski areas across the country are installing world-class mountain bike trails and keeping the lifts spinning all summer long, meaning you can get your gravity fix on two wheels instead of two planks.
Also, mountain biking can improve cardio, strengthen leg muscles, and hone quick-thinking maneuvers in tight spaces, all of which translates nicely into skiing when the snow does start flying again. These are some of our favorites and some of the best spots to spend time waiting for winter.
Section divider
Utah: Deer Valley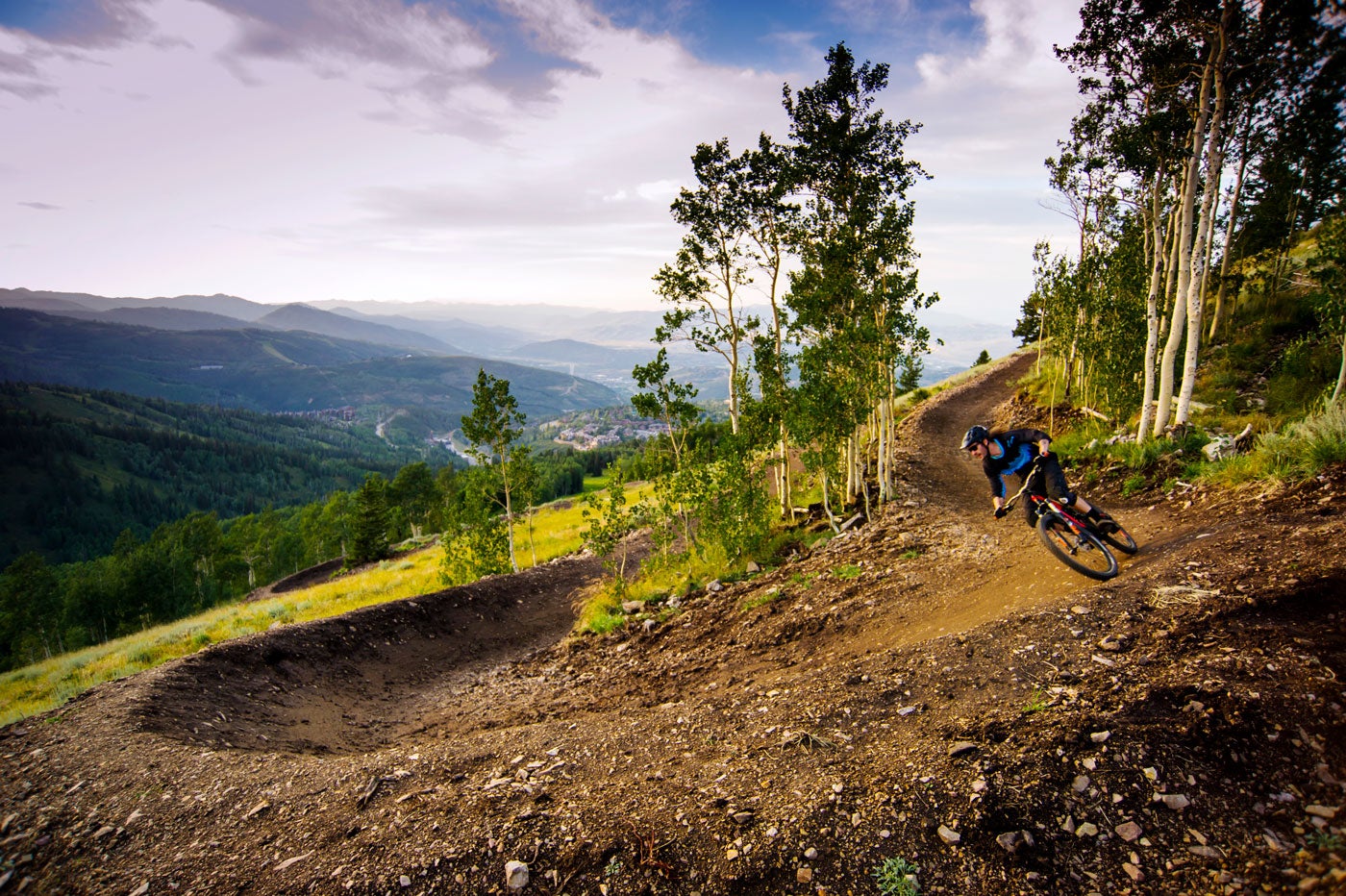 The ski area that's known for its impeccable grooming is also known for nearly 70 miles of incredibly well-manicured mountain bike trails. With discounted evening hours on Wednesdays and weekend lift service expected to continue until late September, Deer Valley is a downhill mountain biking paradise. When lift service stops, get up the mountain under your own power and ride the resort's 70 miles of trails, or link up with Park City's dirt for even more options.
2023 Summer Operations Dates at Deer Valley
Section divider
Vermont: Killington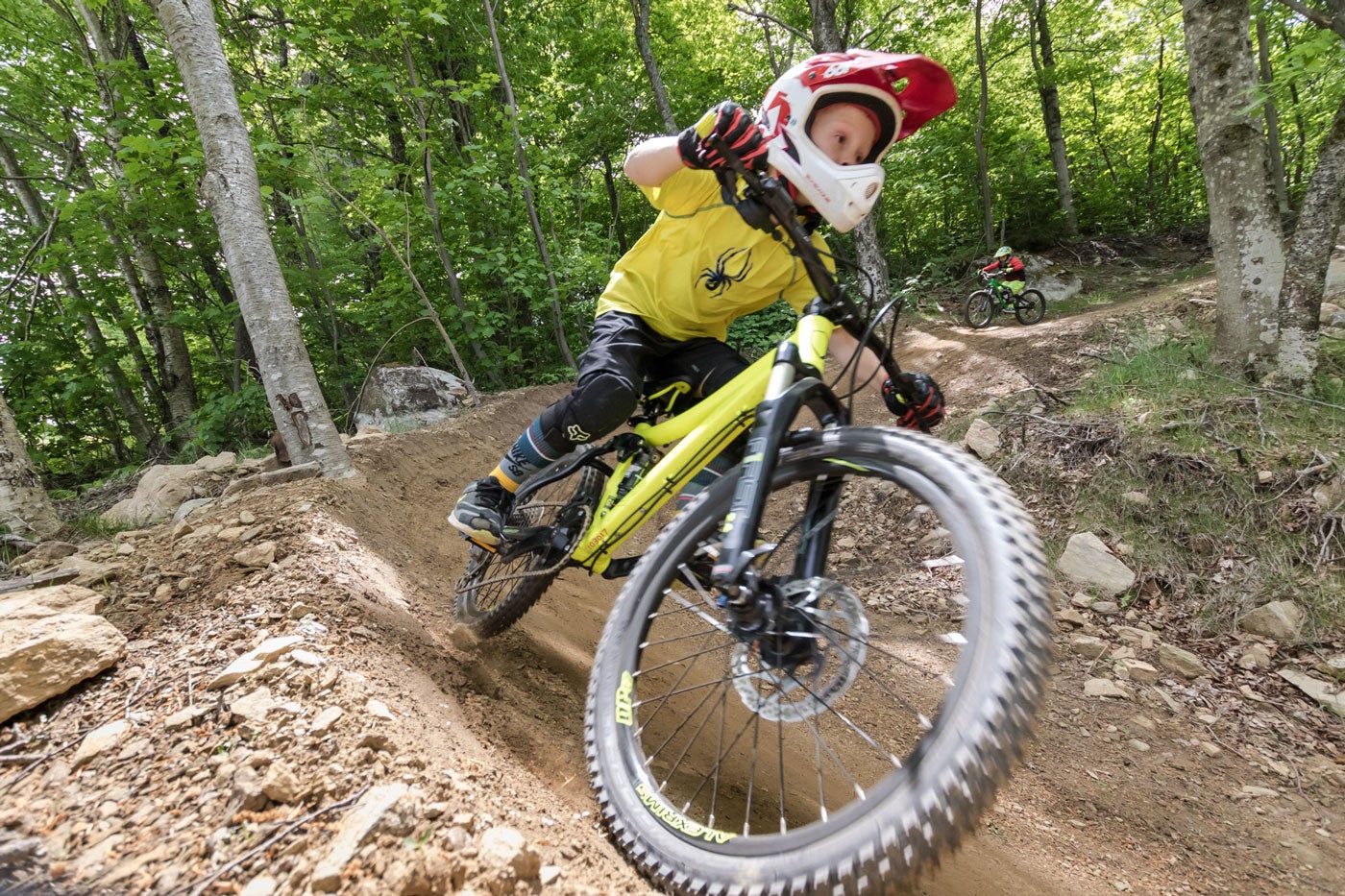 The Beast of the East brought in the renowned trail designers at Gravity Logic a few years ago, and together they have built one of the finest trail networks in New England. Killington Bike Park offers over 30 miles of trails and offers lift service to the summit via the K1 Gondola plus additional trails off Ramshead until mid-October. When the lifts stop spinning, you can keep riding on the nearby Green Mountain Trails to keep your rear in gear for ski season and enjoy the fall colors at the same time.
Killington Bike Park Summer Operating Schedule for 2023
Related: Proof That All You Need to Extend Your Ski Season is a Bike (And a Volcano)
Section divider
California: Big Bear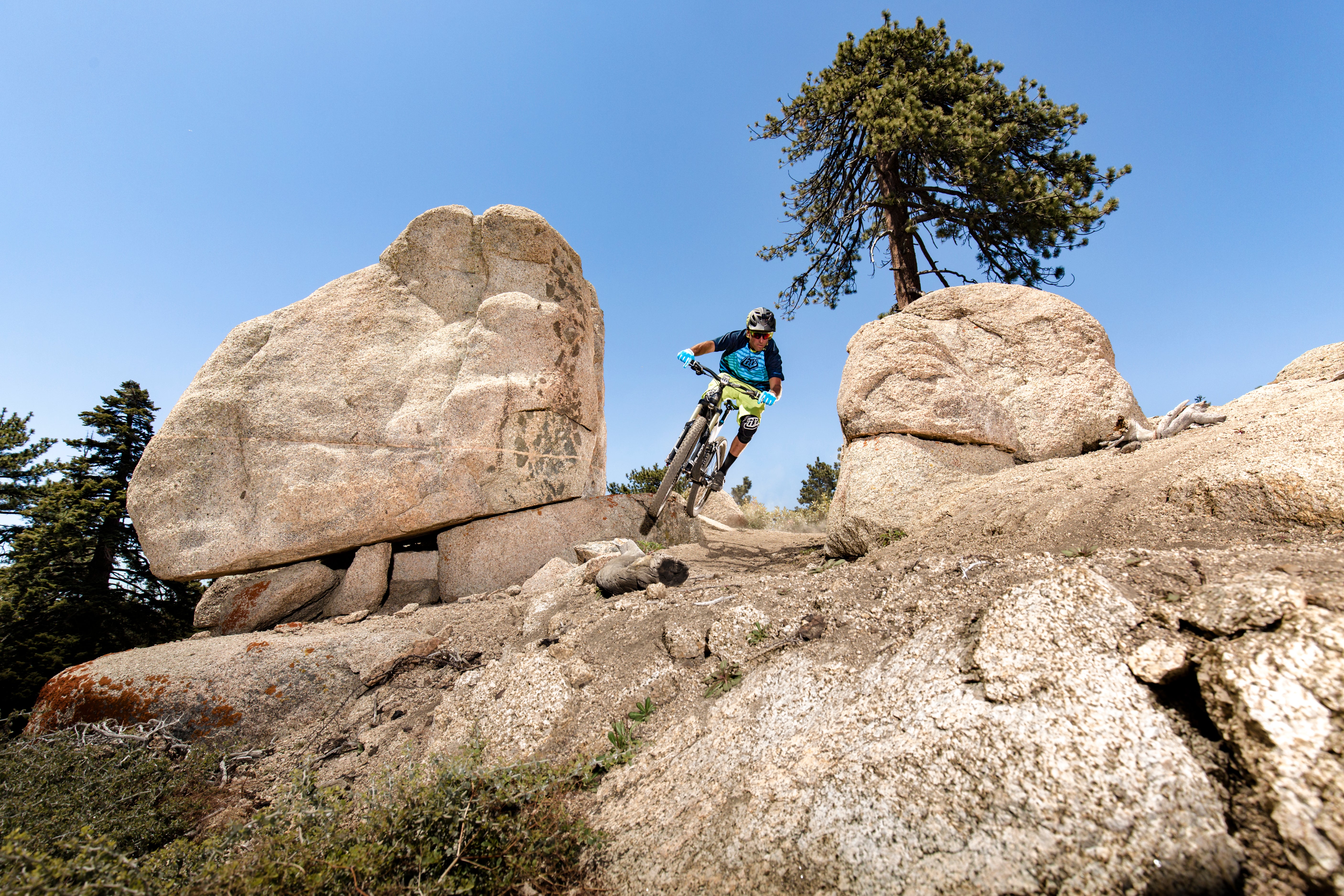 Not many ski areas in California can boast that their mountain bike system matches their skiing experience, but Big Bear might an exception. The Snow Summit Bike Park offers a plentiful amount of downhill trails for every ability, but riders can really test their mettle on the 60-plus miles of cross country trails that spider-web the mountain. With a season that's likely to carry on through October, there's still plenty of time to get up a mountain on your bike to prep for ski season.
Big Bear Snow Summit Bike Park 2023 Summer Operating Schedule
Daily Operations: June 9 (conditions permitting) through Sept. 4, then Fri-Sun through October (closing date TBD)
7 Mountain Bike Tips for Beginners
Section divider
Colorado: Winter Park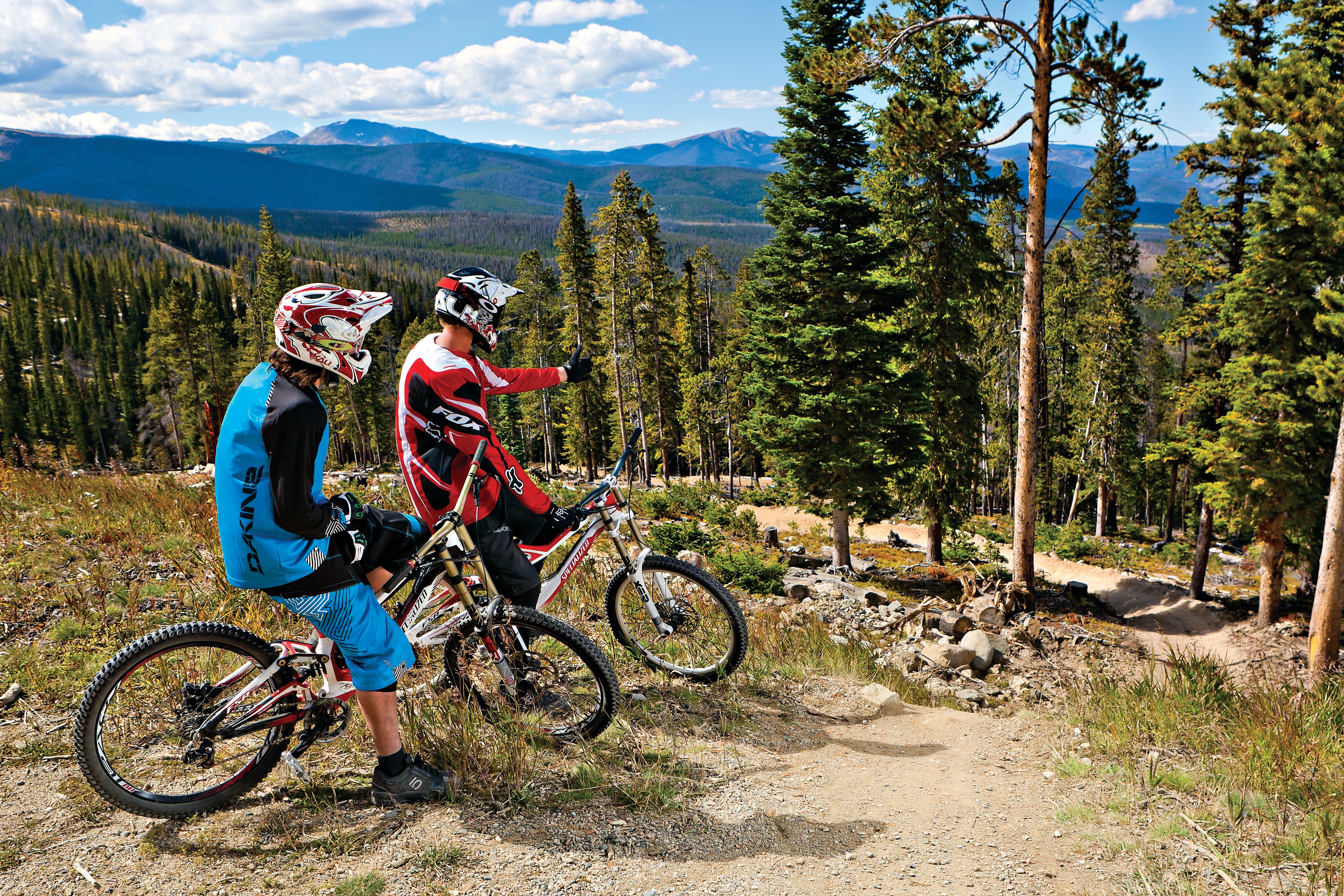 Over the last ten years, Colorado's Winter Park has gone from a sleeper biking town to a mountain bike mecca that rivals Crested Butte for the unofficial "Best Mountain Bike Town in Colorado" title. Trestle Bike Park in particular has seen an unreal amount of trail building for downhill and slopestyle riding, and it remains a weekend hotspot well into the autumn. When the lifts close for the season in early October, or if you just want to avoid "the scene" at the bike park, there are trails scattered throughout the forested valley between Winter Park and Granby that would take years to ride. You might as well start now.
Winter Park's Trestle Bike Park 2023 Summer Schedule