Mad River Glen, Vt.
Remaining ever the same, Mad River Glen retains its character and allure.
Heading out the door? Read this article on the new Outside+ app available now on iOS devices for members! Download the app.
For the first time in perhaps ever, every ski resort on Earth probably wishes it had a single chair. Meanwhile in Northern Vermont, Mad River Glen is proudly spinning its single chair—whisking passionate skiers one at a time to the 3,637-foot summit. Between that meditative single chair experience, the sweeping views, and the narrow trails adorned with animal tracks, it's no wonder Mad River Glen is ranked No. 1 in the Charm category. But let it be known that the ski area is also ranked No. 1 in Challenge, because upon reaching its summit, you're graced with a long list of heart-pumping, raw runs that collectively serve as a perfect antithesis to the highway-wide groomers elsewhere. 
This place always has been, and always will be, the real deal with old-school, exciting East Coast skiing at a fraction of the competitors' cost (No. 1 in Value). Despite being centered around tradition, it's not just the same old song and dance at Mad River Glen this winter. The ski area is cutting the ribbons on a long-awaited, $5.5 million-plus construction project that rebuilds its Basebox (a.k.a. the base lodge) and Patrol/Ski School Building. 
On one hand, this project will bring Mad River Glen's base area up to code and deliver modern energy efficiency. On the other hand, the original footprint and general down-home feeling of this truly historical ski base area will remain in place. In other words: Expect the smell of fresh paint and carpets, but the same easygoing, cozy vibe skiers have always known and loved. "I literally could not stop smiling while skiing here," says one of many pleased readers. "It brought back all of the joy of learning to ski as a kid." And another gleaming review: "Name a mountain with more challenge, a better vibe, better food, a better pub, and a single chair. I'll wait." — Connor W. Davis
2021 Reader Survey Ranking of Mad River Glen: No. 3 in the East
| | | | |
| --- | --- | --- | --- |
| Average Snowfall | Acres | Lifts | Trails |
| 228″ | 115 | 5 | 53 |
MANDATORY RUN: The single chair gets all the hype, and for good reason, but the abutting Sunnyside Chair has plenty of goods to offer as well. Ride it to the top, hop off left, and pop into Gazelle Glades on skier's right for some of Vermont's best tree skiing, filled with playful knolls and natural features. 
LOCAL TIP: If you have snow tires—and you better if you're going skiing in Vermont—take some time to aimlessly drive the backroads of Warren and Waitsfi eld. They'll transport you to a very happy place, guaranteed. 
WHAT'S NEW: In normal times, MRG's Family Mad Card is the best deal in town for skiing families with kids under 12. But due to COVID-19, MRG has discontinued its Mad Cards for the 2020-'21 season citing difficulties with selling advanced ticket products that can be used at any time.
Read about No. 4 in the East: Killington, Vt.

Only two more resorts remain: No. 2 in the East – Tremblant, Qué.
Mad River Glen's 2020 SKI Magazine Reader Resort Survey Rank: 8th in the East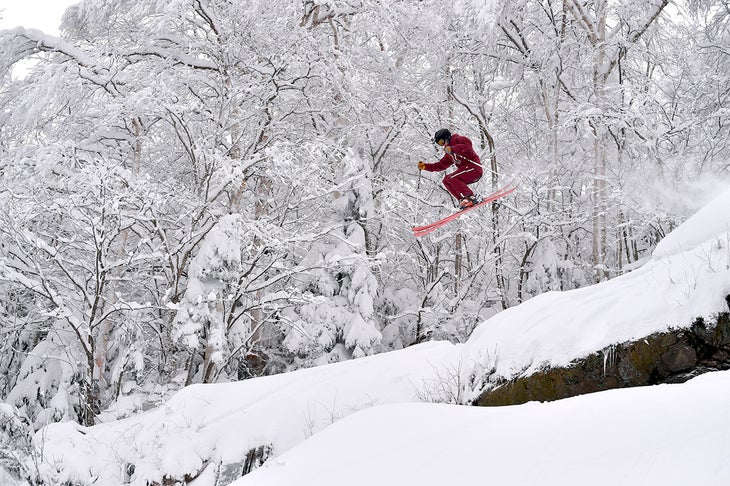 When you walk up to Mad River Glen's yellow base area, pick up a ticket on a wicket, and hop on the iconic single chair, you feel like you're sliding back in time and about to experience skiing as God intended. Since 1948, this place has effused a by-the-skiers-for-the-skiers vibe that just makes people—old-timers and newcomers alike—really, truly happy.
Perhaps the greatest evidence of that years-long reputation is the ski area's co-op ownership. In an age of corporate takeovers, this small-but-mighty mountain has raised millions of dollars towards maintenance and capital improvements, all while building long-term connections with skiers. As for the mind-blowing terrain, that's certainly not going anywhere, either. Mad River's long, skinny trails marked by cliff drops and other natural features are somehow exhilarating and therapeutic all at once. And the Narnia-like woods are endlessly explorable— full of sneaky lines that even lifetime locals are still discovering. 
Given all of this, it's no surprise that Mad River earned the top ranking in the Charm, Challenge, and Overall Satisfaction categories. "There's something about this resort that really gets inside you and lingers for days after a visit," says one of many enthusiastic readers. "It feels less like a ski resort than an assortment of old hiking trails that dart in and out of the woods. One of the more relaxing experiences I've had." And another glowing comment, just for good measure: "This is old school, no-nonsense skiing. Probably more duct tape here than at most resorts. People here don't yack about skiing, they just do it."  — Connor W. Davis
WHAT'S NEW: The resort's Preserve our Paradise Campaign successfully raised enough funds for much-needed upgrades to the base area; construction is slated to begin April, 2020. (Diehards needn't worry—the base area charm you know and love isn't going anywhere.)
GOOD VALUE: Every year, Mad River Glen honors its original, 1949 lift ticket prices for one day, and one day only. This season's event takes place on January 28, 2020. Full-access day tickets are—no joke—$3.50.
BEST BREAKFAST: Stop into the Big Picture Cafe in Waitsfield. This. Place. Rules. Killer sit-down breakfast (lunch and dinner, too) seven days a week.
Read More
SKI Magazine's 2019 Review of Mad River Glen, Vermont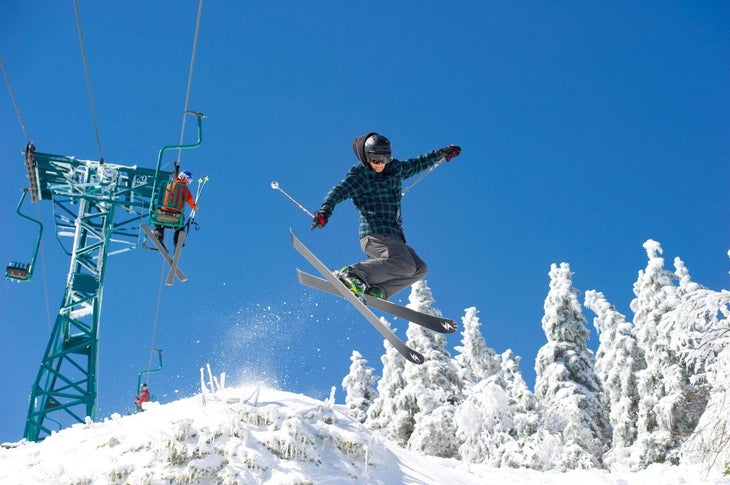 This year the local gem tucked deep in the Green Mountains celebrates 70 years of independent ownership and rich history. For many families, this hill is the foundation upon which many special ski memories are built. For diehards, Mad River Glen will always be a skier's mountain—a rite of passage for any Vermonter who considers him or herself a true skier. 
Ask a Mad River skier to sum up what makes the resort so special, and you get a laundry-list: genuinely challenging terrain highlighted by playful tree runs, cliff drops, and fast groomers; the best service imaginable thanks to employees who truly love their jobs; affordable lift tickets that aren't scanned by robotic gates; hearty food and Sip of Sunshine IPAs at the legendary General Stark's Pub; and a real sense of simplicity and continuity in the ever-changing climate of the American ski industry. 
To summarize, this small-but-mighty ski area serves up a thrilling yet refreshing experience—a trip back in time, some would say—that's arguably impossible to find elsewhere these days. Hop on the single chair, take in the scenery, shred the fall line, beam with joy, and repeat. – Connor W. Davis
2019 Updates 
To finance infrastructure upgrades and mountain preservation initiatives, the resort has launched the Preserve Our Paradise Campaign. Mad River hopes to raise $6.5 million through philanthropic means to ensure the resort's sustainability while remaining independently operated.
Come to Mad River Glen for the…
CHALLENGE Legit vert, even by Western standards, can be found here. Try Paradise, a steep and narrow glade, and Lift Line, a feature-filled run below the iconic single chair.
LOCAL FLAVOR Make it your business to stop into The Sweet Spot in Waitsfield for a cone of maple ice cream.
VALUE Score free season passes for kids 12 and under with the purchase of a Family Mad Card or Adult Season Pass.     
BRAGGING RIGHTS Prove yourself in the chutes of Paradise, which might be considered ice-climbing routes at less core mountains.
ON-HILL EATS General Stark's Pub serves up soup, local beers, and a heavy dose of MRG history in the photos plastered to the walls.
DON'T MISS Full-moon snowshoe and beer tasting with celebrity brewer Sean Lawson, who is also one of MRG's staff naturalists. 
Read more:
Correction: This article was updated on Nov. 7, 2019 to correct an error regarding Mad River Glen's Preserve our Paradise campaign, which SKI previously listed as kicking off in Spring 2020. The fundraising campaign is actually scheduled to wrap up at the end of December 2019 and construction on base area upgrades will begin in April, 2020.