Dropping: New Multi-Resort Ski Pass
In the wake of mega-resort consolidation, 44 independently owned resorts band together to offer the all-new Indy Pass.
Heading out the door? Read this article on the new Outside+ app available now on iOS devices for members! Download the app.
With season pass sale price deadlines fast approaching, skiers across the country are googling multi-resort season pass benefits, building pass comparison matrixes in Excel, and crunching day and dollar amounts to see which pass makes the most sense for the coming ski season: the Epic Pass, Ikon Pass, or Mountain Collective.
But there's a group of skiers for whom none of those pass options make sense: the entry-level and occasional skier. The multi-resort season passes currently on the market cost between $489 and $1,049, and while this may seem reasonable and even financially-savvy for a skier who plans to hit the slopes at least 5 days at resorts with day ticket prices of $100-plus, they amount to a significant investment for beginners and casual skiers who may only hit the slopes 2 or 3 days a season. 
A multi-resort pass that only costs $199, on the other hand, doesn't present such a significant barrier of entry to the sport. That's exactly the idea behind the brand-new Indy Pass.
"The average non-passholder skis 4.3 days a year, and this pass is designed for that person," says Doug Fish, chairman of Fish Marketing and Strategy, the Oregon-based advertising agency behind the new Indy Pass.
All-New Indy Pass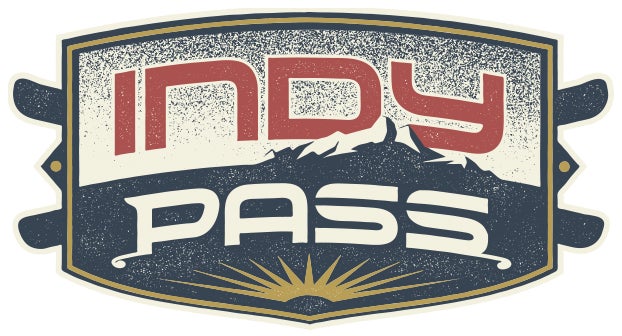 For the 2019-2020 season, the Indy Pass will give skiers and riders two days of access to 44 independently owned resorts across the Pacific Northwest, Midwest, and East Coast. These resorts are small to medium-sized, not already included on other multi-resort season passes, and, according to Fish, many are family-run operations.
"We've worked in the snowsports space for over 20 years," says Fish. "In our work and in our discussions with people in the industry, we identified a gap in the market. That gap exists for small resorts and consumers who aren't core skiers and who are getting squeezed by ever-increasing lift ticket prices." 
According to the National Ski Areas Association (NSAA), 8.5 million people have given up skiing in the past 10 years, with most citing soaring costs as the reason for leaving the sport. In a recent report, the NSAA and RRC Associates found that daily lift ticket prices have risen to an average of $131 across the country. These are troubling findings considering the ski industry, which has not seen participant growth since the 1980s, is on the brink of witnessing a mass exodus when the Baby Boomers—the sport's predominant participant segment in terms of skier days/year—ages out of the sport.
Geoff Hatheway, president of Magic Mountain in Vermont which has joined the Indy Pass for the 2019-'20 season, hopes the Indy Pass will encourage occasional skiers to continue to participate in the sport and give beginner skiers a more affordable way to give skiing a try.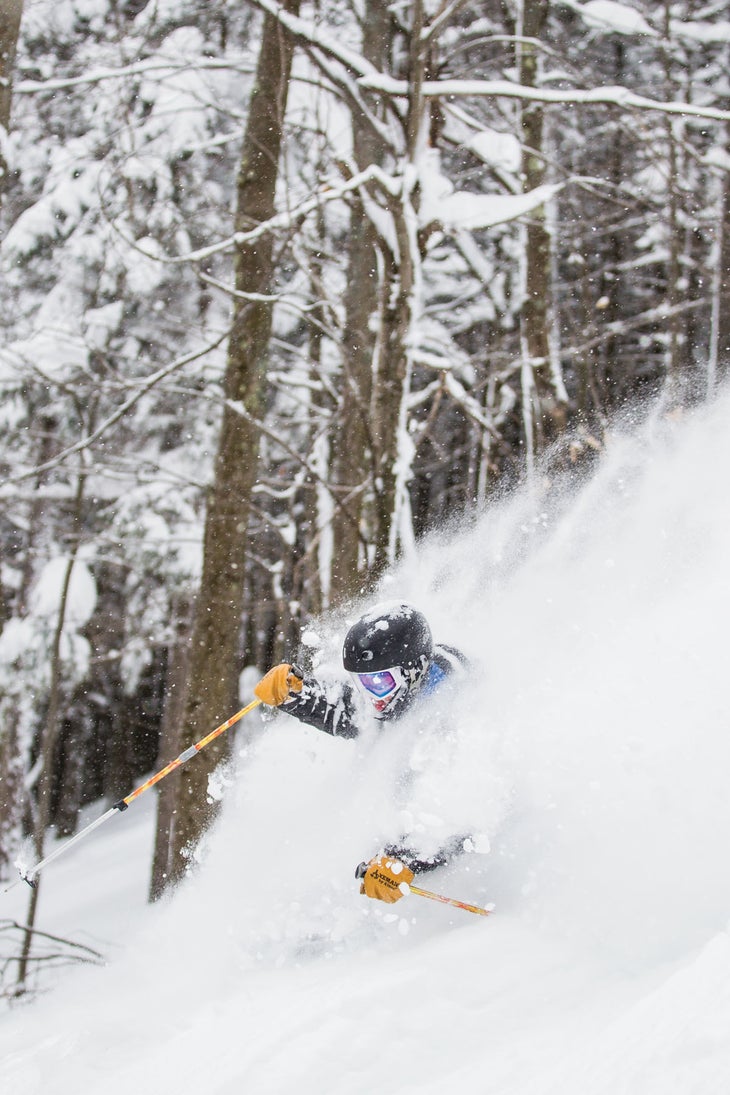 "Largely ignored by the mega resorts, up and coming skiers now have a pass with almost no barrier to entry," says Hatheway. "The Indy Pass is priced for anyone to try it; it has a wonderful variety of interesting ski areas to explore; and showcases the community aspect of skiing which can create deeper bonds with customers and more ski days in the future."
By combining forces to offer a more affordable multi-resort season pass to casual skiers, the Indy Pass ski areas hope to ensure mutual survival in the face of continuing consolidation of high-profile ski resorts across the country.
Read more: The Rise of the Indie Resorts
"The Indy Pass is, in effect, a marketing coop of independent and family-owned areas which are trying to get their message out on a broader basis," says Fish.
Alone, Indy Pass ski areas like Hoodoo Ski Area in Oregon and Brundage Mountain Resort in Idaho can't compete with the offerings of the Vails and Aspens of the ski industry, which thanks to ever-growing resources command big slices of the ski market. But by banding together, these smaller resorts can offer discounted ticket prices and thereby hopefully attract the skiers and riders left behind by the other multi-resort passes.
"Most of our resorts don't have discos and spas, but what they do have is a very welcoming, uncrowded, and charming atmosphere," says Fish. "They may not all have on-site lodging, but they're all in close proximity to quaint ski towns—authentic ski towns where people can always find affordable lodging."
Ken Rider, general manager of Brundage Mountain Resort in Idaho, which also signed on to the Indy Pass for the coming ski season, sees the new collective as a way to preserve the ski industry's authenticity: "Independent resorts are the heart and soul of North American skiing and anything that provides more access and exposure to these hidden gems is something we'll support."
On that note: Four Authentic Gems that Remind Us Why We Ski
View the full list of Indy Pass resorts, pass products, and pricing details here.